Writing. Drawing. Painting. They all have one thing in common — they tell stories. Stories that can intrigue, amaze, and inspire. And for the past 52 years, Pentel, whether directly or indirectly, has helped shape these stories through pens, pencils, pastels, and your creativity.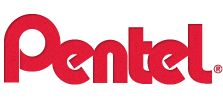 Join the #ThatsMyPoint Twitter Party on Tuesday, January 16th at 8PM ET
National Handwriting Day is January 23rd and to celebrate this timeless art form, we are meeting up on Twitter and sharing our love letters, secret notes, treasures created by the kids, and much more.
Take a break from all the busyness of the new year and join the #ThatsMyPoint Twitter Party on Tuesday, January 16th at 8PM ET. We'll be talking about how writing, drawing, a love of pens, or Pentel itself has shaped and inspired your personal story. We want to hear and SEE all of your creative projects, love letters, and more! Get your photos ready!
PLUS we'll be giving away over $2200 in prizes!
Here is what you need to do!
RSVP to be eligible for the door prize valued at $175 by commenting on this post with your Twitter handle (Ex. @BrandConnectNYC)!
The Twitter Party Details:
When: Tuesday, January 16th at 8PM ET
Follow: @BrandConnectNYC
Brand: @PentelofAmerica
Where: Twitter – follow hashtag #ThatsMyPoint
Panelists: @amomsimpression @awakeningaimee @thesimpleparent @ellenblogs @suburbiaU @crissybeam @dawnchats @Zipporahs @RachelFerrucci
Win By Sharing!
You will also have a chance to win a Pentel Backpack full of supplies (valued up to $250) by sharing the following on Twitter and Facebook
Retweet:
Join @BrandConnectNYC & @PentelofAmerica Tues, Jan 16 at 8PM ET $2200 in prizes RT 2 #WIN RSVP https://t.co/MlVHIdirbt #ThatsMyPoint pic.twitter.com/HYwQx8nP7T

— TheBrandConnection (@BrandConnectNYC) January 11, 2018
Twitter Party Prizes*:
We're giving away over $2200 in prizes for all your creative lettering projects! *US only, must be 18 years old*
7 backpacks Filled with goodies valued at $250 and $500 in gift cards.